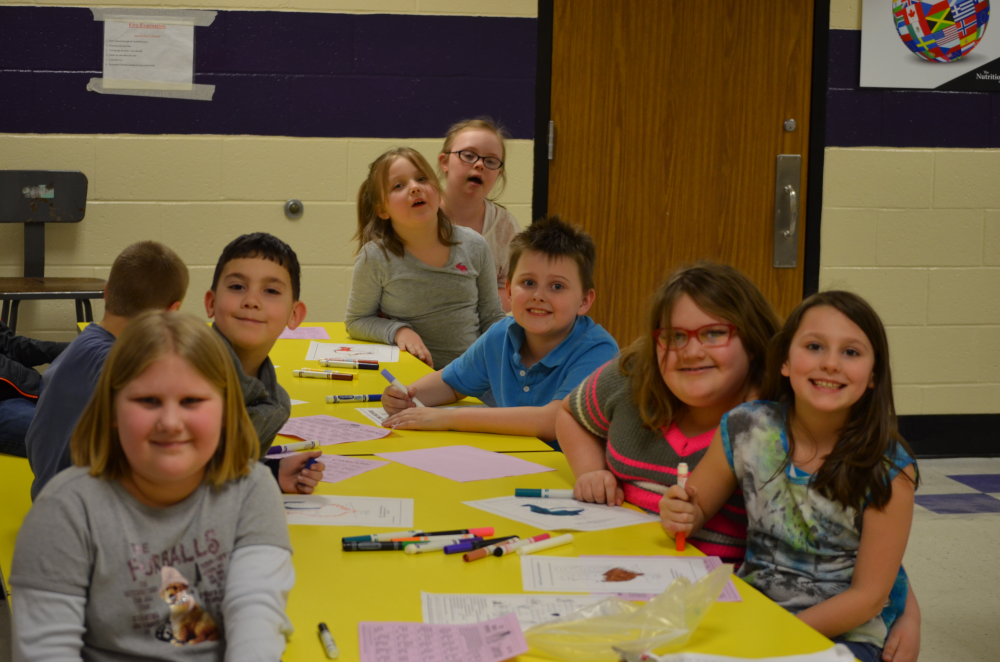 A Good News Club is a Bible Club for children ages 5-12. It is held one hour a week from October through March. These clubs are held where ever children can be gathered. Currently we have Good News Clubs in churches and schools. The clubs are taught by volunteers who attend a training session twice a month. All the materials are provided for each club through our lending library. We have a 5–year curriculum which is designed to teach through the Bible. This curriculum includes a Bible lesson, memory verse, missionary story, songs, contests, games, and missionary emphasis. This is a wonderful program for individuals to teach children in their neighborhood or in their church.
The majority of the doors of opportunity to host Good News Clubs have been in public schools. Each after school/in school Good News Club presents unique challenges, but all have a common thread: they need willing individuals to be teachers and helpers.
Would you prayerfully consider participating in the Good News Club ministry? Maybe you would be willing to be the Bible teacher . . . or take attendance . . . or tell the missionary story . . . or teach the memory verse . . . be available to love the children and keep things moving in an orderly direction. No matter what capacity God calls you to serve in, you will be a vital part of the team going out into Northumberland County as laborers into the harvest field.
The details of the club are pre-arranged by the Good News Club staff with the host location, and all of the teaching materials necessary are provided by the lending library. Quality teacher training is provided at no charge, and there is no charge for clubbers to attend.
All you need to provide is you: a Christian young person or adult who is burdened for children to hear the Gospel of Jesus Christ. Per Pennsylvania state law, you will need to provide copies of your clearances to our office. Our office staff are available to assist you in obtaining these if help is needed.
For further information on the Good News Club Program contact us by email: [email protected]
Current teaching teams, please submit one monthly report per club per month: https://forms.gle/cUMz1mpaW98DGkZj6